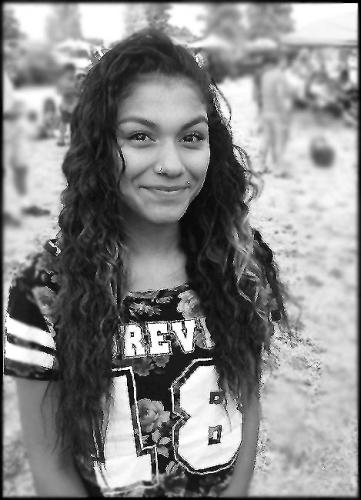 Ariela Starr Vendiola, 15, went to become our fancy dance angel with our grandfather in heaven early Tuesday morning, August 18, 2015.
Our bright shining star blessed us with her birth on August 19, 1999, in Bellingham Washington. She lived in Bellingham, and Marysville, Wash. but spent most of her life on the Tulalip Indian Reservation.
She is survived by her mother and father, Monica and Randy Vendiola; her grandmother and grandfather, LeeAnna and Dan Moses; grandmother, Diane Vendiola; two brothers, Richard and Randy, Jr.; sister, Selena; and numerous uncles, aunts, and cousins. Her grandfather, Rodolfo Vendiola, precedes her in death.
"Arie" will be brought home on August 25, 2015, to spend time with family. The family extends an invitation to attend interfaith services to celebrate Ariela's life. 6:00 p.m. on August 26, 2015, at the Greg Williams Court/Tulalip Tribal Gymnasium, and also Catholic funeral services on August 27, 2015, at 10:00 a.m. in the same facility. Arrangements made by Schaefer-Shipman Funeral Home on 804 State Avenue, Marysville, WA 98270