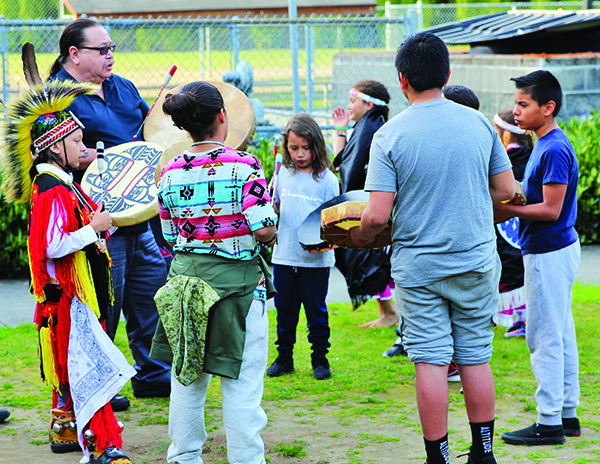 By Micheal Rios, Tulalip News 
Students of Quil Ceda Tulalip Elementary, along with their families, were captivated by the richness of Native American song and dance during the Cultural Fair held on the evening of April 24th. In collaboration with Marysville School District (MSD) Indian Education, Tulalip Youth Services and school staff, the Cultural Fair celebrated the wonderfully diverse community that is the Tulalip/Marysville area. 
Over a hundred participants filled the elementary multi-purpose room where a hearty dinner was enjoyed by all. Following the meal, there was a variety of family-friendly activities to engage in. Interactive booths and presentations represented several cultures from around the world, including Tulalip, Guam, the Philippines and the United Kingdom.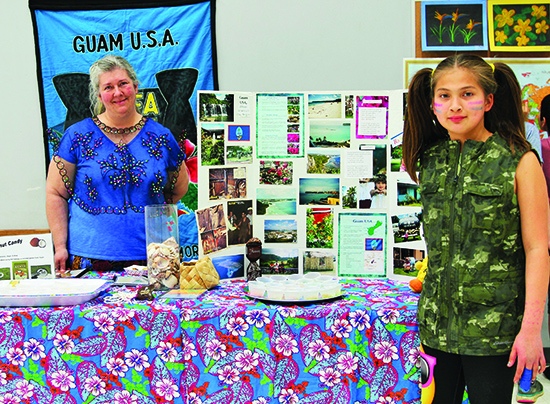 "It's always nice to learn about other cultures because it creates a better understanding between people," shared QCT Teacher, Ms. Sablan. Along with her daughter, the duo were presenters of the Guam station. "I taught on Guam for six years and during that time I loved learning about the culture. While there I married and had a daughter who is Pacific Islander. My passion for embracing vibrant culture was the reason I became an educator at Tulalip after attending a Salmon Ceremony years ago."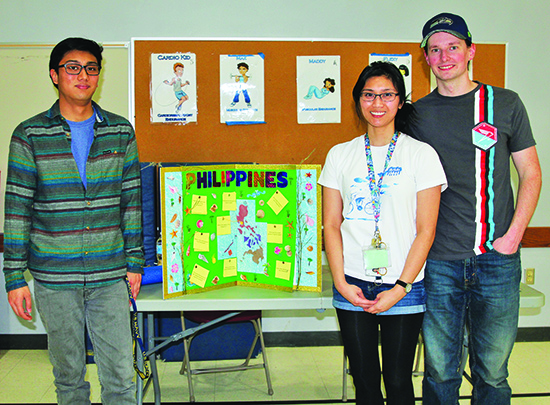 As fair goers made their way around the room they gained insights into other cultures and traditions. Of course, the variety of Native cultural stations was the most popular. There was dreamcatcher making under the guidance of experienced staff members and even a fry bread station manned by Chelsea Craig and her daughter Kamaya. 
With the weather cooperating, many people wound up outside after hearing the call of the Native round-drum. Terrance Sabbas, Native Liaison for MSD, led a series of round-drum songs that held the attention of everyone young and old. Several young girls, dressed in their powwow regalia, shared their dance skills to the rhythmic beats of the drum.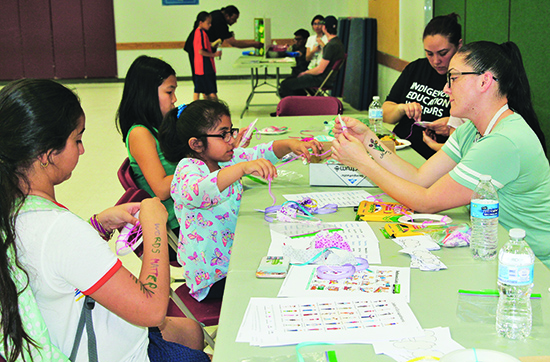 "It means a lot for our kids to have pride in who they are and where they come from," said Terrance. "When different tribes come together to celebrate with song and dance it's even more special. Seeing youth who have the confidence to share their dances is awesome. To know they have that within themselves and are willing to share that with our community is inspiring."
The musical jam session continued with a variety of hand-drum songs led by Ray Fryberg.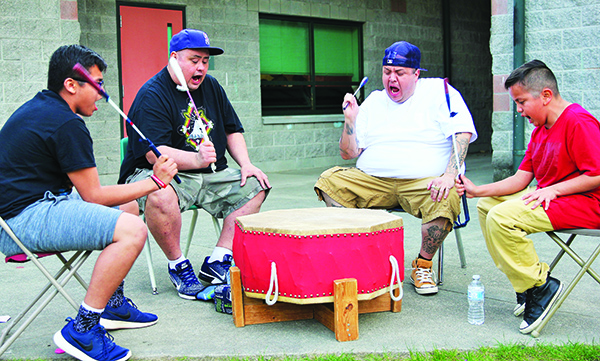 The Cultural Fair was a success in putting a spotlight on the richness of a diverse community; knowledge was gained and shared. For those with a strong understanding of historical context, the fact that so many were able to participate in traditional song and dance is a testament to the strong Native spirit.
"When the boarding school was here, our songs, our dances and all our ceremonies were prohibited by law. It was the aim of the government to assimilate the Indians into American society. For many years our people couldn't speak their language or sing their songs for fear of punishment," explained Ray Fryberg, Executive Director of Natural Resources. "It's important for us to know who we are and where we come from, to retain the parts of our culture that make us unique. The boarding school era sought to take all that away from us, but we endured.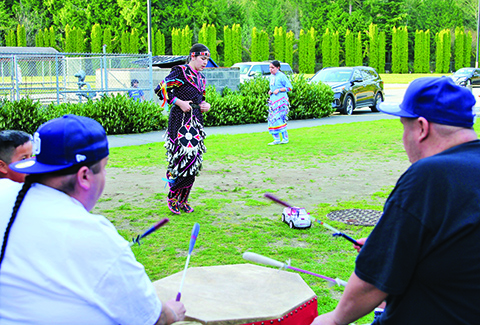 "Now, we have our own schools where we can teach our culture to the young ones; it gives them a cultural identity and builds up their self-esteem. The drum has a voice that calls to our people; it has its own good medicine. You can see how much the children love learning their culture. Our songs and dances are an expression of the inner spirit and that's the one thing that can't be taken away from us."