October 2, 1963 – December 24, 2021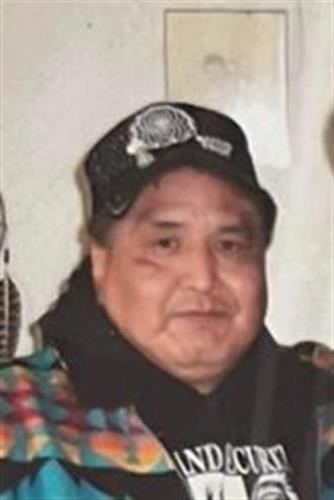 Butter was born on October 2nd, 1963 in Bellingham, Washington to Joseph D. Bill and Geraldine Bill. Brian went to Ferndale and then, Chemawa Indian school Salem, OR. where he graduated. He played football, baseball and basketball. He also, coached the football team. He was a fancy dancer. He sang with the Eagle Mountain singers. He was a fisherman and sained with the fisherman's in Bellingham and Alaska. He worked at Trident seafoods. He also, worked for the Tulalip Utilities for 15 years and became a supervisor. He loved Boom city. He worked with Dizzy and soon became a stand owner, known as "Rolling Thunder". 
Butter was well respected throughout Indian country in United States and Canada. He was a leader in the Smokehouse. He leaves behind his BH family and BH children. 
He leaves behind the love of his life of 30 years Stephanie Williams. His daughters Chelsie and Jesilyn Bill. His son's he took in as his own Alex, Michael Jimenez and Jordan Solomon. 
He leaves behind his sister's Inez Bill, Jolene Bill and Kristy Bill-Solomon.
Proceeded in death by his beloved parents Joseph A. Bill of Lummi, Geraldine Bill of Tulalip (Tom). Brother: Joseph A. Bill. Sisters: Donna J. Houle, Kathy G. Bill, Miriam J. Bill. Nieces: Margianne Solomon and Chenoeh Bill. Nephew: Joe-Joe Bill. Grand neice: Donna L. Bill-Tom.
A celebration of his life will be held Monday, January 3, 2021 at 10:00 AM at the Tulalip Gathering Hall with burial to follow at Mission Beach Cemetery. Arrangements entrusted to Schaefer-Shipman Funeral Home.