September 29, 1987 – March 5, 2023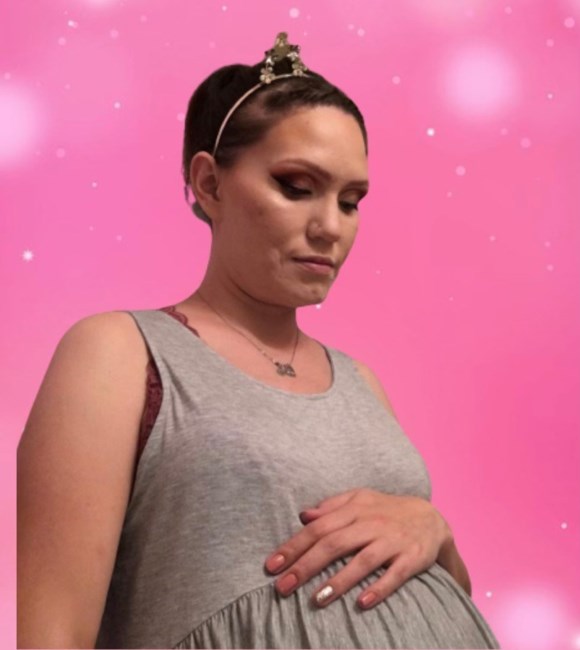 Tulalip Tribal member, Lydia Mae Lahela Hinsee went to be with the lord March 5th, 2023. She was born to Holliday Hayes and Samuel F. K. Hinsee on September 29th 1987, in Everett, WA. Lydia loved posting her MUOTD (makeup of the day) and playing Pokemon Go where she met her love Sam, the father of her one and only miracle baby Taylor (Tay Tay). Tay Tay was the light of her life, her rainbow baby whom she waited 14 years for. She always updated family and friends about her pregnancy journey and baby milestones on social media for everyone to adore.
She loved collecting LOL Dolls, mini brands , shopkins and squishmallows. She loved binge watching her favorite tv shows and staying up late to talk with her sisters. She enjoyed playing her favorite slots and playing bingo with her family. She also loved photographing scenery. Her motherly instinct was strong, always taking care of numerous babies including her siblings.
Lydia leaves behind her Parents Holliday & Antonio, Daughter Taylor, Son Sammy. Siblings Wanda (Ryan), June, Lola, Jaelarae, Kayden/Alex, Avaughnei and Akela (KeKe) Special sisters Layla, Denise, Jessica Bustad,Teresa, Selena (Walla Walla) and Brother Calvin (Cali-Cal). Numerous Aunts, Uncles, Second mom's and Nieces & nephews.
She was preceded in death by her Father Samuel F. K. Hinsee, Dad Ronald J. Horne Sr., Great Grandma Marjorie Lydia Henry Hayes, Grandparents Warren and Wanda (Williams) Hayes, Jo Landert and Walter Steinbach, Merle Hayes II, Uncle Victor Nelson Sr. , Brother Troy D. Bradford, Special nephew Kiyaire Leeoni Wilson Flores. And many other family and friends.
An evening service will be held Thursday, March 9, 2023 at the Tulalip Gathering Hall. A celebration of Life will be held Friday, March 10, 2023 at 10:00 am at the Tulalip Gathering Hall with burial to follow at Mission Beach Cemetery.