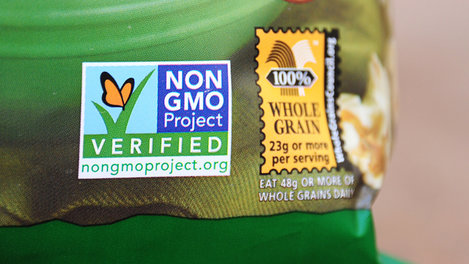 by Associated Press
January 17, 2014
SEATTLE — Months after Washington voters narrowly rejected an initiative requiring labeling of genetically modified foods, lawmakers are reviving the GMO debate in Olympia.
One bill would require labeling genetically engineered salmon for sale, even though federal regulators have not yet approved any genetically modified animals for food. Another bill requires many foods containing GMOs to carry a label.
The debate comes as the U.S. Department of Agriculture is considering approval of an apple engineered not to brown. The U.S. Food and Drug Administration is also weighing an application for a genetically modified salmon that grows twice as fast as normal.
In Olympia, a public hearing is scheduled Friday in the House Committee on Agriculture & Natural Resources on the bill. That measure also would prohibit genetically engineered finfish from being produced in state waters