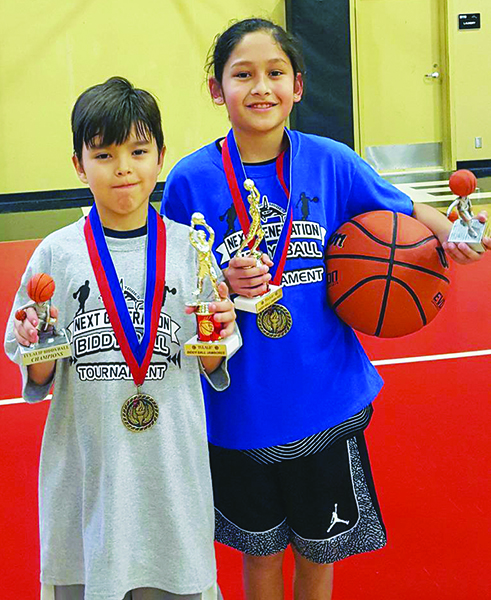 By Micheal Rios, Tulalip News 
The Tulalip Youth Services mission is to serve all youth by utilizing recreational and educational programs. That mission was put to service on Saturday, February 11, in the form of a Biddy Ball tournament.
"2017 Biddy Ball was family fun for everyone, and Tulalip Youth Services wants to thank all of the families, participants and volunteers for helping make this a day to remember for all of the youth that participated," stated Josh Fryberg, Youth Services Coordinator. "Youth Services is looking forward to many more great programs for 2017."
Biddy Ball provides a great tool for developing our youth in the sport of basketball while helping children to gain knowledge, skills and competencies that are an important part of a global, multicultural society.
To assist in its mission, Youth Services provided the venue, healthy snacks/drinks and all the modified equipment necessary to fit the young athletes. From the size of the balls, the height of the rims, to the size of the courts, everything about Biddy Ball is slightly modified to permit the young and highly spirited players to learn the fundamentals of the game while indirectly improving a wide range of cognitive and social skills.
Approximately forty mini-hoopers attended, falling under one of three age groups: 3-4 years old, 5-6 years old, and 7-10 years old. Concluding the 1:00pm – 5:00pm event, was an awards ceremony in which each and every participant received a commemorative t-shirt, medallion and trophy for all their hard work.
"Thanks everyone for coming out and bringing your little ballers!," said Sheena Robinson, Youth Services Activities Specialist. "I enjoyed every little bit of it. The faces when they got their prizes was priceless."