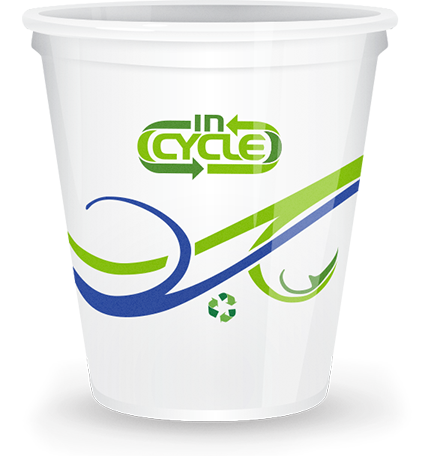 By Jim Davis
March 18, 2014
ARLINGTON – A company that makes cups from recycled soda and water bottles is undergoing a $10 million factory expansion here.
MicroGreen will be able to produce 2 million InCycle cups per day after the expansion, up from the current 400,000.
"Our investors expect big things from us – it's go-time," said Tom Malone, CEO of MicroGreen, in a statement. "Production is running 24/7 on our existing lines, while we're also managing the construction site and training new employees."
Investors include the Stillaguamish Tribe and the Confederated Tribes of Grand Ronde in Oregon.
"We are pleased that our investment in this young company has resulted in creating more than 100 jobs in our local community," said Shawn Yanity, chairman of the Stillaguamish Tribe, in the press release.
In December, the Confederated Tribes of Grand Ronde funded an equipment loan to MicroGreen and followed that with $5 million in January. This allowed MicroGreen to proceed with expansion.
The company is changing the industry, said Titu Asghar, director of economic development for the Grand Ronde, in the statement.
"We are looking ahead several generations to create an economically sustainable future, supporting clean technology that helps correct wasteful practices with environmentally sound products that are simply better in performance," he said.
The company, at the Jensen Business Park near Highway 9, uses technology developed at the University of Washington to make the InCycle cups. The idea is to reduce the waste in landfills by using plastic bottles to create cups that can be recycled over and over.
MicroGreen has contracts with several airlines to provide cups for hot beverage service in flight. It's also looking at using the same technology to expand to other markets, ranging from building construction and electronics to transportation.