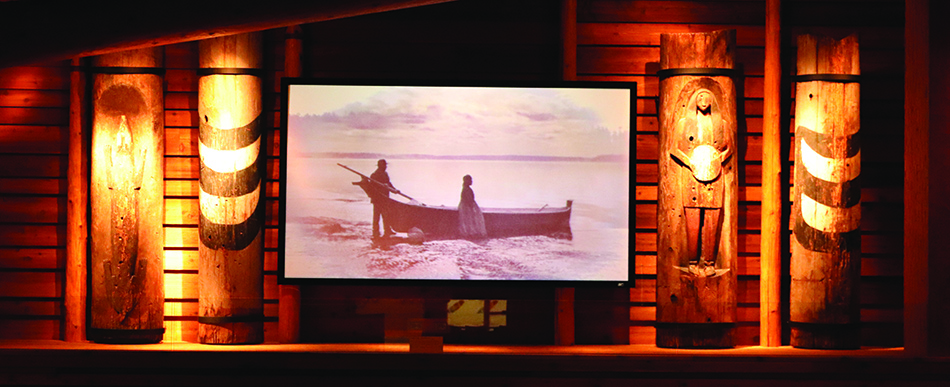 Submitted by Ana Ramirez; photo by Kalvin Valdillez, Tulalip News
The 11th annual Hibulb Cultural Center Film Festival will be taking place November 4, from 11:00 a.m. – 6:00 p.m. We are very excited to be growing our film festival. So far, we have over 50 submissions.
Among the films being shown are a documentary short about Lily Gladstone, who is the lead actress in the upcoming film Killers of the Flower Moon, which will have its global theatrical release on October 20. Furthermore, we have a short film directed by Taietsarón:sere 'Tai' Leclaire, who was a writer and actor for NBC comedy Rutherford Falls. We also have a documentary short about Autumn Peltier, a First Nations Activist and Chief Water Commissioner for the Anishinabek Nation who has addressed the United Nations.
We will be showing youth friendly films in Classroom 2 from 1:00 p.m. – 3:00 p.m.
In Classroom 2, from 1:00 p.m. – 6:00 pm, we will be showing films in different languages about Indigenous communities across the globe, including Brazil (Portuguese), Latin America (Spanish), and even Taiwan (Mandarin Chinese). We are thrilled about the lineup of films so far made by Indigenous People and communities across the U.S., Canada, and New Zealand. We have a couple films in the Cherokee language as well.
This year we will be giving out seven awards, one for the seven Tulalip stories/values. These include the Crane and Changer, who teaches us to respect elders and pay attention to their good words; Her First Basket that teaches us to uphold and respect ancestral teachings; How Daylight was Stolen, which teaches us to value work to uphold and serve our people, and so on.
For more on the Tulalip story values, visit https://www.tulaliptribes-nsn.gov/WhoWeAre/MissionVisionAndValues
If you are, or know, a filmmaker, please submit your film at filmfreeway.com/HCC2023 from now until October 21. If you have questions or concerns about the Hibulb Film Festival, please contact Film Festival Coordinator and Education Curator, Ana Ramirez at ana@hibulbculturalcenter.org or by phone at 360-716-2640.