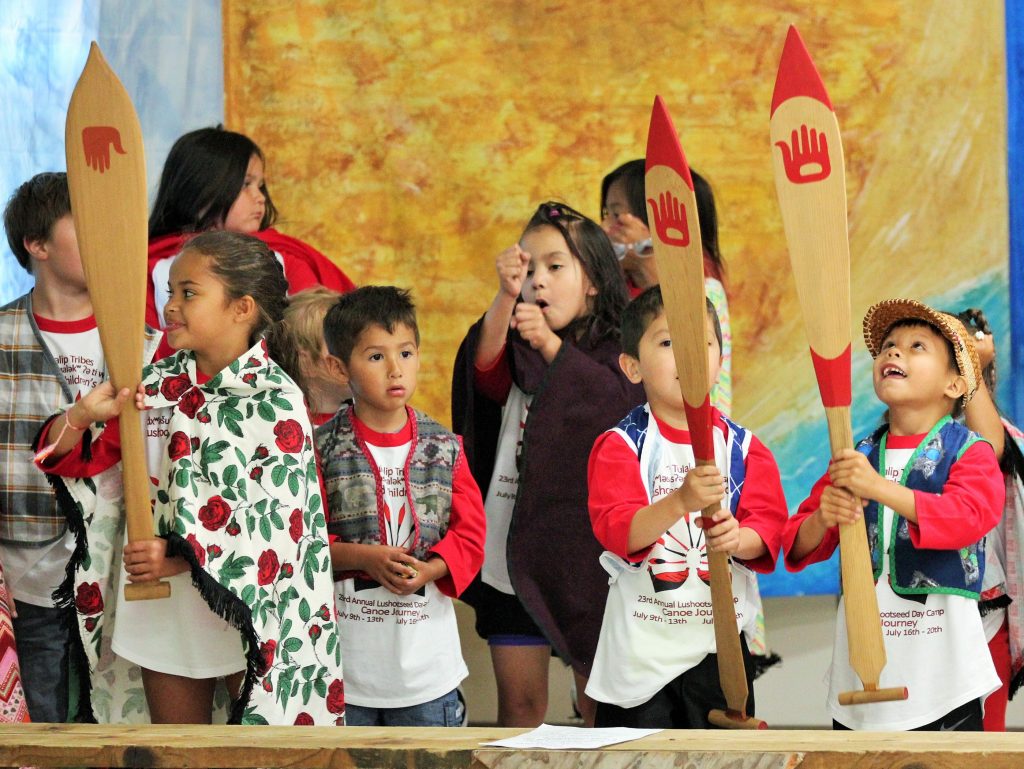 By Micheal Rios, Tulalip News 
The week of July 9-13 was full of pleasantly warm and sunny summer days in the Pacific Northwest. Inside the Kenny Moses Building, even more beams of sunshine could be found radiating from the energetic faces of 58 children participating in the 23rd Annual Lushootseed Day Camp, week one.
Open to children age five to twelve who want to learn about their culture and the language of their ancestors, Lushootseed Camp provides invaluable traditional teachings through art, songs, technology, weaving and storytelling. Each year the Lushootseed Department teams up with Cultural Resources, along with a select number of vital community volunteers, to hold two one-week day camps in the summer.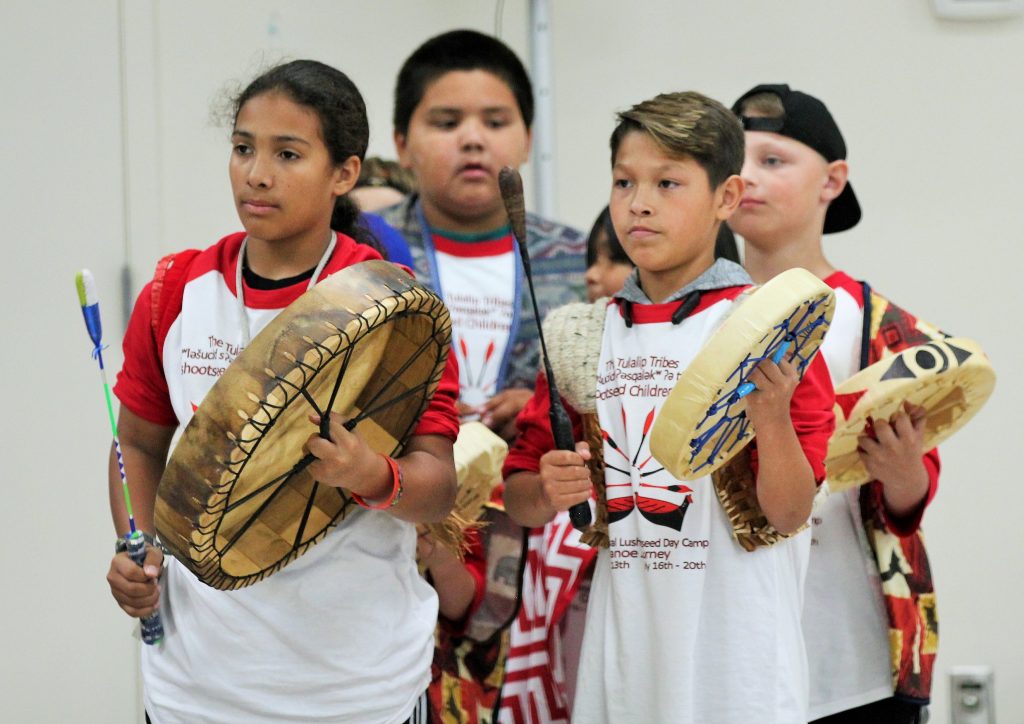 "It makes my heart happy seeing so many of our young ones learning our traditional language," boasts Michele Balagot, Lushootseed Manager. "It is amazing to witness the amount of participation and community involvement we receive each year."
With a high turnout in camp participation came an equally impressive turnout in community volunteers who assisted Lushootseed staff to coordinate daily camp activities. There were 15 volunteers readily available on a daily basis to help camp run smoothly.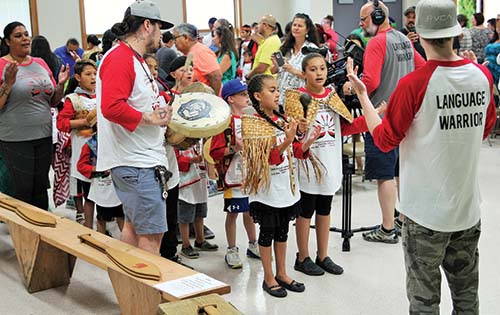 Throughout the duration of camp, the children participated in seven different daily stations or activities. The following list is what each child accomplished throughout the week:
Art – Succulents, clam shell rattles, clam shell succulent holders.
Weaving – God's Eye, bracelets.
Songs – Paddle Song, Berry Picking Song, Welcome Song, Kenny Moses' Arrival Song, Martha Lamont's huyəxw st'ilib
Traditional Teachings – Canoes, Canoe Journey protocol
Language – Lushootseed alphabet, canoe terms.
Technology – children learned and practiced Lushootseed materials related their final performance using handheld games on Tablets created by Dave Sienko.
Every station and daily lesson incorporated various Canoe Journey teachings and protocol verbiage. With the annual tribal Canoe Journey going on now, it made for an ideal time to teach the youngsters about the tradition.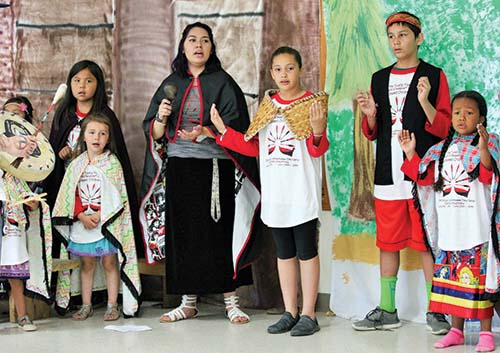 The closing ceremony for week one's camp took place on Friday, July 13 at the Kenny Moses Building. The joyous, young play-performers made their theatrical debut to a large community attendance, as family and friends came out in droves to show their support.
"We would like to thank the children for all of their hard work and efforts," proclaimed Language Warrior Natosha Gobin during the play's opening. "They attended camp for just one week and learned so much about their culture, traditions, language, and more. They do not hesitate to step up and share their teachings.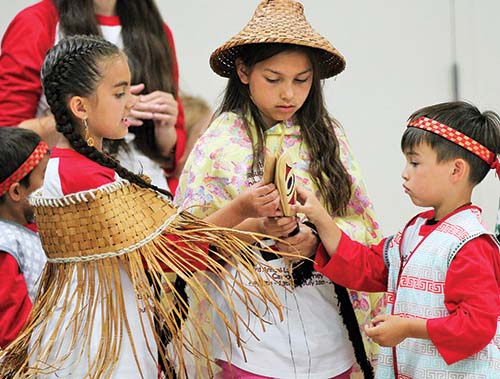 "We thank you, the parents, for joining us to celebrate the work the children have accomplished this week," added Natosha. "Your presence here for the children will encourage their learning of their ancestral language."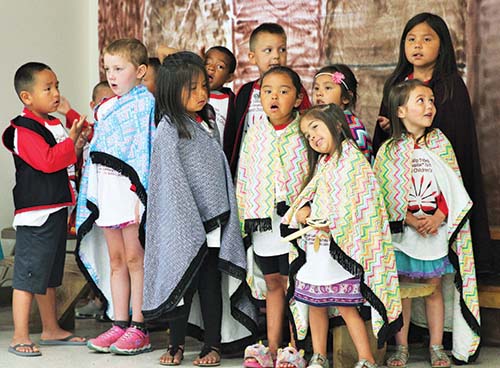 After the youth performed their rendition of "Mini Canoe Journey" and the ceremonial witnesses had shared a few words, there was a giveaway. The camp participants gave handmade crafts to each and every audience member, which preceded a buffet-style lunch featuring salmon.