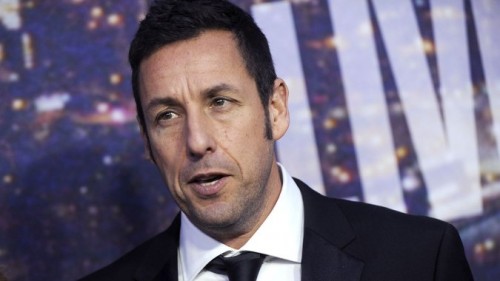 About a dozen Native American extras walked off the film's set in April, criticizing passages in the script as offensive.
by The Associated Press
Adam Sandler feels that when audiences finally see his upcoming Netflix comedy, The Ridiculous Six, they will realize he wasn't trying to offend anyone.
The spoof takes its name from the Western classic The Magnificent Seven and pokes fun at the genre. But not everyone found it funny.
Earlier this year, a group of Native American actors walked off the New Mexico film set over complaints that content in the film was offensive to their culture. The actors objected over the vile names of some of the characters, as well as a Native American woman urinating while smoking a peace pipe.
"It was just a misunderstanding and once the movie is out will be cleared up," Sandler told theAssociated Press on Saturday on the red carpet for the world premiere of his new film, Pixels.
Sandler called The Ridiculous Six 100 percent pro-American Indian.