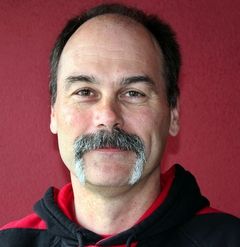 By Kari Bray, The Herald
Shawn Yanity, chairman of the Stillaguamish Tribe, has been elected vice chair of the Northwest Indian Fisheries Commission.
"I'm there for the commission to help carry the voice of the 20 tribes in their interests," Yanity said. "It's a huge honor, and it's a huge responsibility."
The commission, based in Olympia, represents 20 tribes in the state, with a member from each tribe serving in the group. A chair, vice chair and treasurer are elected from among the commissioners.
Former Chair Billy Frank Jr. died in May at age 83. He is remembered as a lifelong fisherman, a passionate advocate for the fishing and hunting rights of Northwest tribes, and a longtime leader of the commission.
Lorraine Loomis, fisheries manager for the Swinomish Tribe and previous vice chair of the commission, was selected as the new chair.
Yanity, 49, became chairman of the Stillaguamish Tribe in 2004 and has been on the fisheries commission since 2000.
"Together we focus on all the treaty issues, everything from clean water to salmon, shellfish, groundfish and wildlife," Yanity said.
The commission provides resources for tribes facing specific concerns, such as microbiologists to handle disease outbreaks at fish hatcheries. The group also acts as a sort of database on Washington fish and their habitats, from mountain streams to the salty coastline.
Commission goals include upping wild salmon populations, pushing for legislation to prevent pollution in Puget Sound and cleaning up rivers and streams around Western Washington, Loomis wrote in a message to the commission earlier this year.
"Our tribe can be a little more active in this," Yanity said. "It's an honor for us to do that, but now we have to step up to the plate a little more and honor those responsibilities and traditions."
Frank left his wisdom and teachings for the commission, Yanity said. The group aims to follow in his footsteps, pushing for cleaner waters, protecting native fish populations and advocating for the tribes' treaty rights to fish and hunt throughout the state.
"The commission has a lot of important work that's set out before us, and the committee is still as strong and dedicated to protecting the treaty resources as we've always been," Yanity said. "But we know that we lost a great leader."