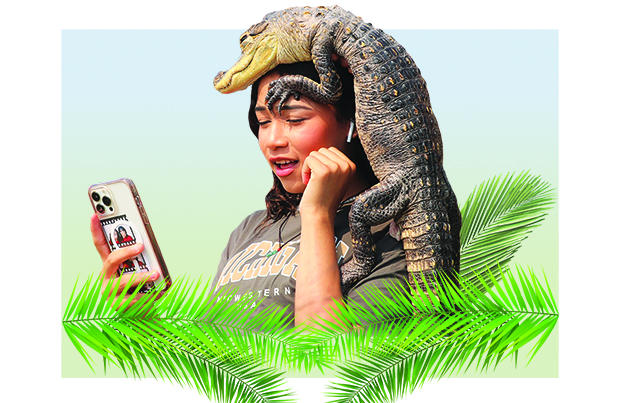 By Micheal Rios, Tulalip News
Summer break came to a screeching halt for many local students who returned to the classroom for the 2023-2024 school year. Fortunately, those who participated in the Tulalip Tribes annual Back 2 School Bash had one final opportunity to let loose with their friends and make some wild memories.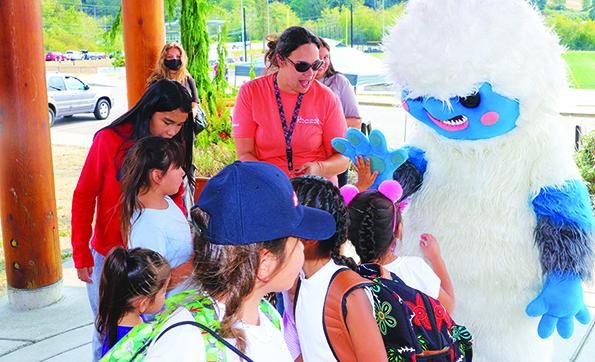 An energetic horde of eager to have fun youth descended on the youth center campus from 12:00pm – 5:00pm on August 23. While their parents and caretakers toured the many resource tables within the gymnasium to learn about services and programs intended to help their students succeed academically, outside the kids ran loose on the asphalt as they dashed from one activity to another.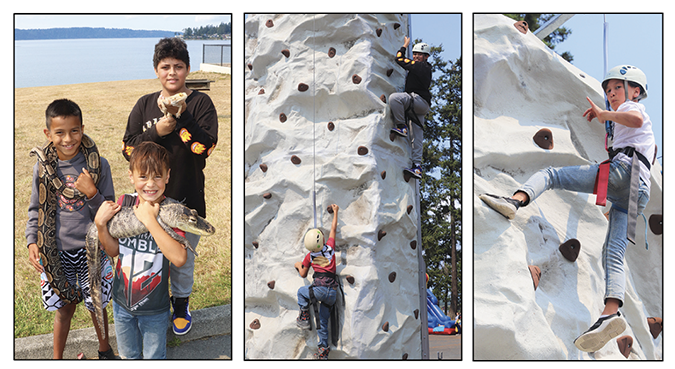 Rock climbing, inflatable slides, an obstacle course, face painting, carnival rides, and games galore made the bash live up to its name. However, some very exotic visitors chauffeured in by a reptile man stole the show for those desiring a true, memorable tale to tell their new classmates.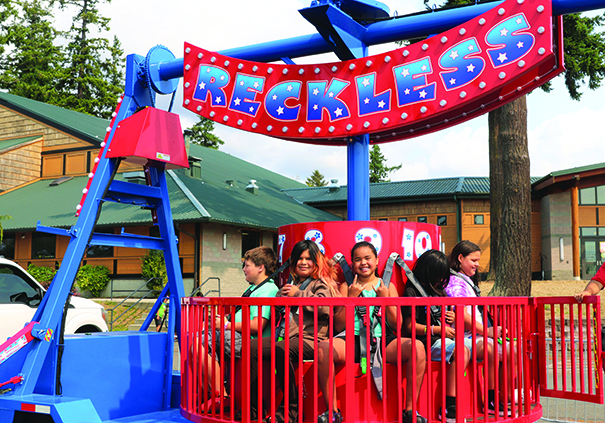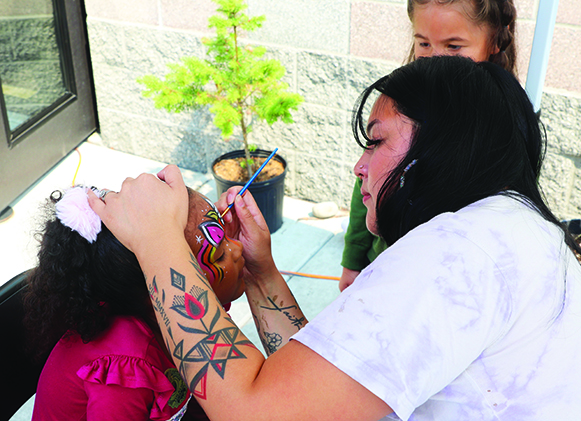 Overlooking Tulalip Bay, a large line of students from all grade levels formed to either hold a bearded dragon iguana, wear a four-foot-long boa constrictor as a scarf, pet a tortoise, or even hold a baby crocodile. The people-friendly reptiles made for quite the scene, and will no doubt make for unbelievable stories told by the youngsters who fire a quick response to an unwitting classmate asking, "Do anything fun this summer?"