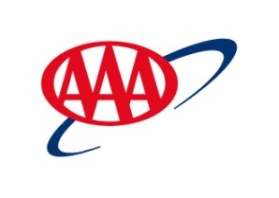 Bellevue, WA (May 7, 2020) – In recognition of her dedication to traffic safety, community stewardship and leadership, Arielle Valencia, a fifth-grade student at Allen Creek Elementary in Marysville, was recently chosen for induction into the 2020 AAA School Safety Patrol Hall of Fame.
As a long-standing tradition, a panel of judges from AAA Washington, the National Highway Traffic Safety Administration, the Office of the Superintendent of Public Instruction and the Washington Traffic Safety Commission chooses ten top patrollers for induction into the AAA Washington School Safety Patrol Hall of Fame. Nominations require input from both the patroller and their advisor, including responses to a series of essay questions. This year, the panel received nearly 45 nominations from across the state to review and evaluate.
Valencia impressed the panel of judges with her problem-solving skills. Last fall, she started meeting bus patrol members on arrival at school, and handing out their safety vests. Since those patrollers no longer needed to go inside to pick up their vests, they could help supervise the kindergarten students immediately. Valencia also suggested a new location for kindergarten students to wait for their buses; under cover and out of the rain.
According to patrol advisor, Sue Diamond, "Valencia's focus is on what she can do to ensure safety always comes first. She has done this by coming up with solutions for the improvement and success of our patrol team at Allen Creek Elementary."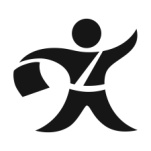 The 2020 AAA Washington School Safety Patrol Hall of Fame class includes seven girls and three boys from rural and urban communities across Washington.2020 AAA School Safety Patrol Hall of Fame InducteesCameron Boness, Ritzville Grade School – RitzvilleElana Bronsther, Echo Lake Elementary – ShorelineBrooke Chisholm, Moran Prairie Elementary – SpokaneCameron Cook, Syre Elementary – ShorelineIsabelle Crochet, Carson Elementary – PuyallupAdelyn Etzel, Marcus Whitman Elementary – RichlandBrian McGann, Hamblen Elementary – SpokaneVictoria Ngo, Tiffany Park Elementary – RentonSabine Pasinetti, Forest View Elementary – EverettArielle Valencia, Allen Creek Elementary – Marysville
In addition to naming the 2020 AAA School Safety Patrol Hall of Fame class, AAA Washington is honoring one member of an Everett patrol with a AAA Lifesaver Award. While on patrol in January, Garfield Elementary student, Morgan deLeur, saved the life of a peer, pulling her out of the path of a car driven through a crosswalk.
Patricia Boudreaux is the 2020 AAA School Safety Patrol Advisor of the Year for her 26 years advising and leading student patrollers at Adams Elementary in Spokane.
AAA created the School Safety Patrol 100 years ago, and has been inducting outstanding patrollers into the local Hall of Fame for 29 years, and partners with local agencies to bring the program to elementary schools across Washington.
About AAA Washington:AAA Washington has been serving members and the traveling public since 1904. The organization provides a variety of exclusive benefits, including roadside assistance, discounts, maps and personalized trip planning, to its 1.2 million members. In addition, its full-service travel and insurance agencies provide products and services for members and the public. Additional information is available through the company's stores in Washington and northern Idaho, at www.AAA.com, or by calling 1-800-562-2582.