May 25, 1995 – December 17, 2020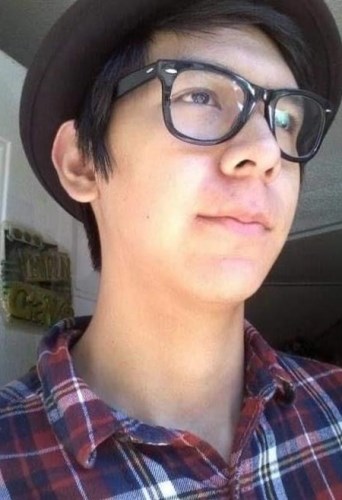 Kelly Cashmere Moses Jr was born May 25th, 1995 and made his way to the other side December 17th, 2020. Kelly was born to his father and Mother, Kelly R. Moses Sr and Marcella Moses.

Kelly loved long-boarding, writing, drawing, being outdoors, traveling to winter pow wows, and was an inspiring photographer. Growing up Kelly was never seen without his best friend, Brian O'day. Always both together and one was never seen without the other. Kelly had humorous and outgoing nature that made him stand out in a crowd. Kelly always had an endless compassion towards others and a quality that made him compassionate towards animals.

Kelly is survived by his father and mother, Kelly R. Moses Sr. And Marcella Moses, Daughter Evelyn Zephar Moses, Brother Walter Moses and sister-in-law Irene Moses, Sisters Angela Peltier and brother-in-law Timothy Peltier, and Elizabeth Moses and brother-in-law Jason Kaestner. Special friend Jess Moses, Special aunties Carolyn Moses and Millie Russell, special nephew, whom he help raise and name, Mordecai Moses and numerous nieces and nephews. 

Kelly is proceeded in death by his grandfather Victor Moses Sr. And Esther Moses, Harvey Russell Sr. and Francis Russell. Uncles, Victor Moses Jr., Mark Moses, Kim Moses, Raymond Moses, Lavelle Russell, and Monty Russell. His best animal companion, "Lucy".

Graveside service Monday, Dec. 28, 2020 at 10:00 AM, Tulalip Beach Cemetery. Immediate family only and strict COVID-19 restrictions will be in place.
Arrangements entrusted to Schaefer-Shipman Funeral Home.