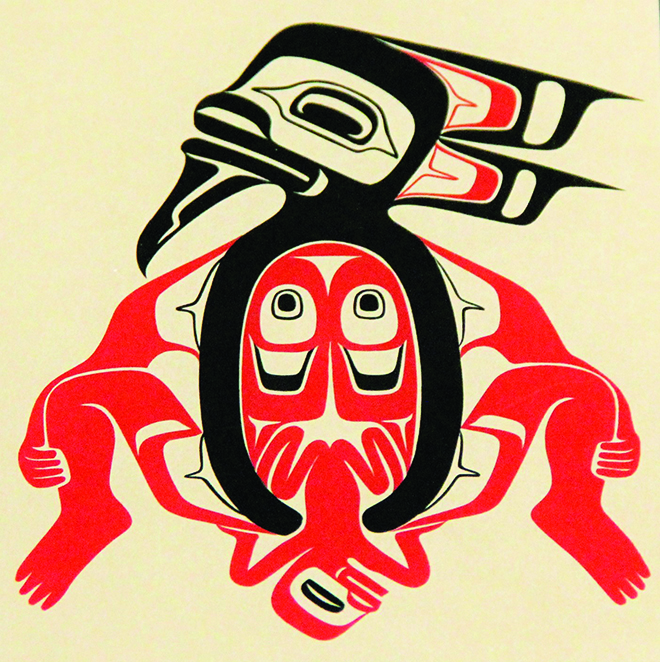 By Micheal Rios, Tulalip News
For generations, Coast Salish and First Nations artists developed visual language made up of colors, lines, shapes and space. These centuries-old designs can be recognized on cultural objects including basketry, carving, blankets and jewelry. When Coast Salish artists began printmaking in the 1960s, they translated their graphic languages onto a flat surface. The reproducible print medium raised visibility for Indigenous arts in the Pacific Northwest and beyond.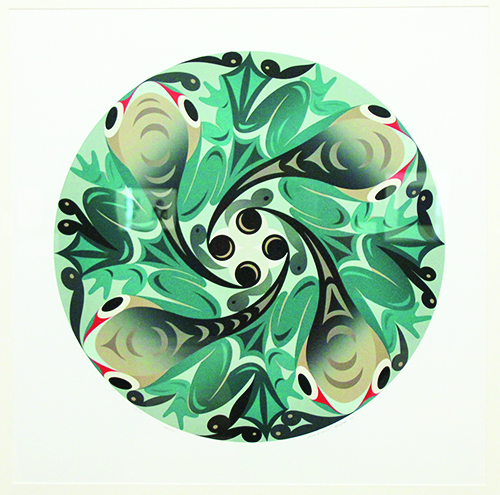 The Tacoma Art Museum (TAM) is currently showcasing the vast styles of printmaking by tribal artists in its Cultural imPrint: Northwest Coast Prints exhibit. Reminding us of the local talent and cultural beauty inherent in works by artists from various First Nations and Native tribes along the Pacific Coast, you can take advantage of this special exhibition by visiting TAM now through August 20.
Faith Brower, TAM's Curator of Western American Art, has partnered with co-curator India Young from Victoria, B.C. to bring together a selection of approximately 46 prints by 30 Coast Salish and Fist Nations artists.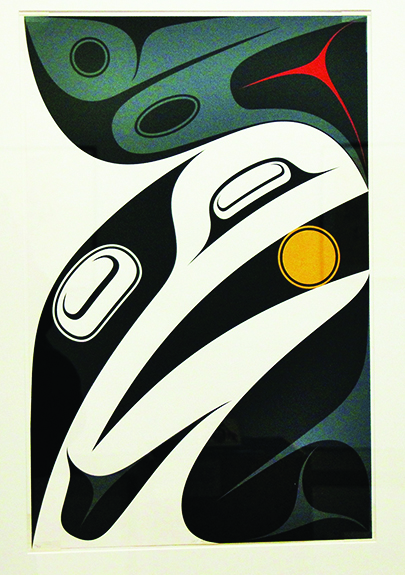 "This exhibition is really about how artists create community through their work," said co-curator India Young. "Artists visualize their nationhood and territory. Cultural knowledge and design are passed from print to print and generation to generation. Prints circulate a sense of belonging."
Providing a survey of Indigenous artists who have defined six-decades of printmaking in the Pacific Northwest, this exhibition proudly boasts a cultural narrative. Through their prints, these artists share knowledge about the diverse cultures in the region, while sustaining their art and history. Some of this artwork focuses on culturally specific design motifs that can identify a nation or tribe within the region. Others affirm how artists have used the print medium to reexamine the role of women's histories with Northwest Coast communities. Still other works illuminate the passion of knowledge between generations.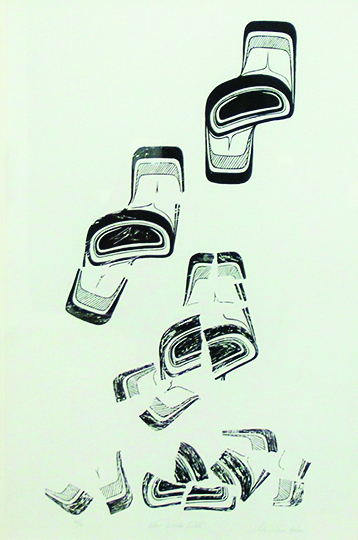 "What's fascinating about this exhibition is the various interpretations of cultural symbols," states co-curator Faith Brower. "These print works connect people in new ways to vibrant Northwest communities."
Much of the printmaking from the Northwest Coast can be immediately recognized by the high contrast, black and red graphics. Indigenous printmaking in the region continues to be exploratory and innovative while adhering to traditional teachings. Through the print medium artists expand on their visual languages to create works that broaden the scope of Northwest Coast art.