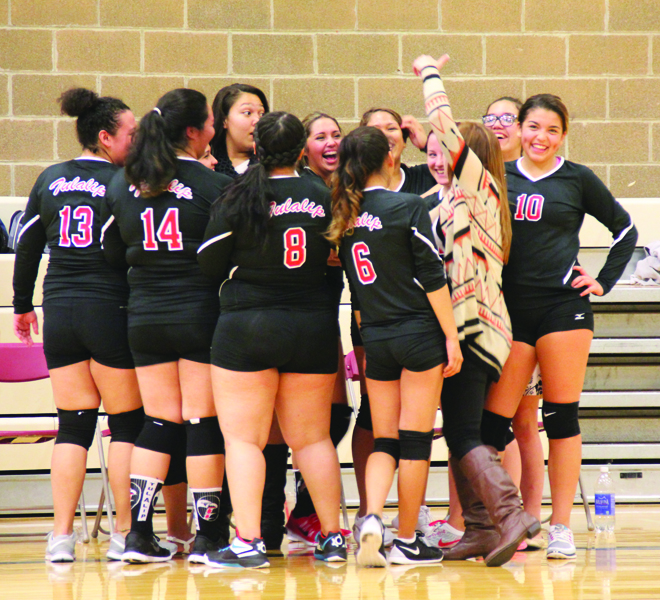 By Micheal Rios, Tulalip News
On Tuesday, September 15, the Tulalip Heritage Lady Hawks hosted the Lopez Island Lobos at the Francy Sheldon gymnasium. It was the first game of the 2015-2016 volleyball season and home opener for the Lady Hawks. Coming off a very disappointing season last year, that saw them win only one set and zero matches, the Lady Hawks were excited to start fresh.
Unfortunately, there were some behind the scenes issues with their previous coach, and for reasons unknown she was replaced last minute by Tulalip Heritage Athletic Director, Tina Brown. Coach Tina spent the last couple weeks with the Lady Hawks going over volleyball basics and focusing on conditioning.
In the 1st set the Lady Hawks would fall 16-25, followed shortly thereafter by a quick 2nd set 9-25. However, in the 3rd set the Lady Hawks showed signs of their dedication to teamwork as they fought and scraped for every point they could muster. After falling behind 7-13, the Lady Hawks rallied to take a 15-14 lead behind the serving of #10 Keryn Parks and #13 Jaylin Rivera. The Lopez Island Lobos wouldn't be denied and went on to win the 3rd and final set 25-20.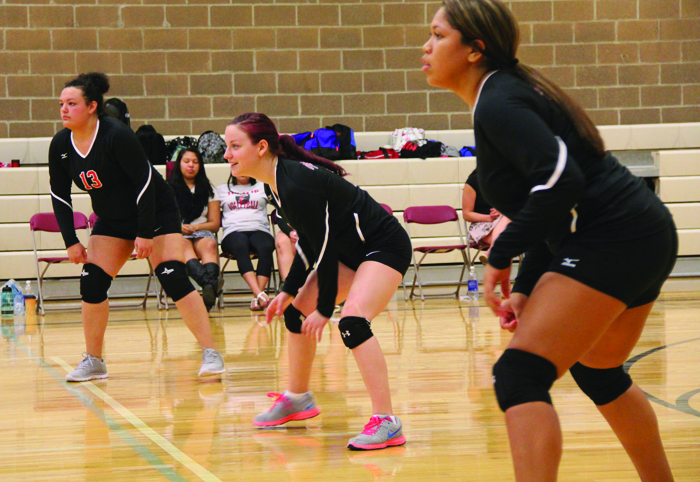 Losing the match 0-3 was a bummer, but captain #1 Myrna Redleaf was upbeat after the loss, saying "I thought we did really well compared to last year, especially going against our rivals from Lopez Island. I feel we did really well for our first match of the year. We have a lot of new girls playing this year, and we're all still getting used to playing with each other and learning each other's tendencies. We were really nervous in the first couple sets, but in the last set we relaxed and just had fun and our play was better."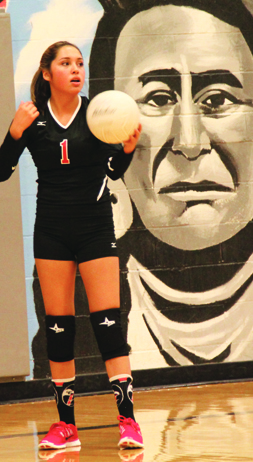 Going forward, Myrna says the team will look to improve their communication most of all. The Lady Hawks take on Highland Christion on Friday, September 18. It's a home game and starts at 5:00 p.m.