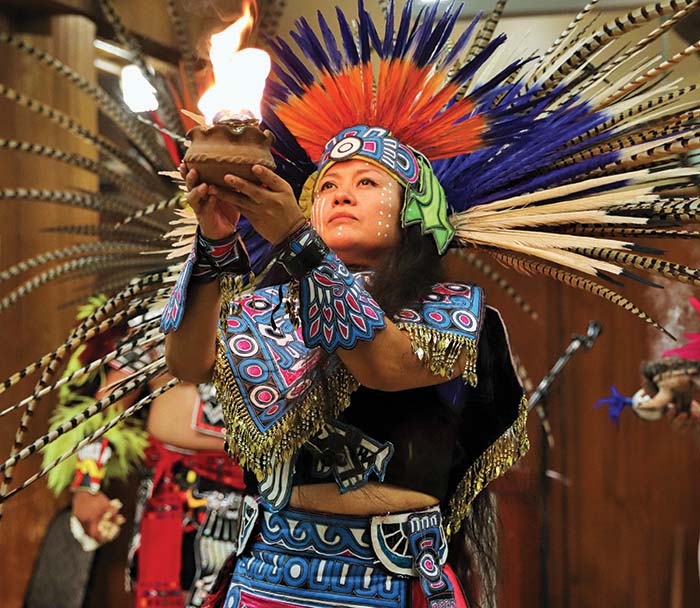 By Micheal Rios, Tulalip News 
On the second Monday of October 2014, Seattle became the third place in the United States to acknowledge Indigenous Peoples' Day. The process to end the celebration of a genocidal, slave trading, lost navigator was strenuous, but thanks to tireless work by activists like Matt Remle and many others, the proclamation was voted on by the Seattle City Council and signed into law by Mayor Ed Murray in 2013.
"People ask, 'Why Indigenous Peoples Day and why not American Indian Day or Native American Day?' It's only appropriate that we honor the legacy of the work [that's been done]," explains Remle. "It's not only honoring legacy, but when we say 'Indigenous peoples,' it's referring to more than just the tribes of colonized United States. We're talking about all Indigenous peoples who've been impacted by settler colonialism around the world. We want to represent and acknowledge the Taíno, they're the ones that first faced Columbus."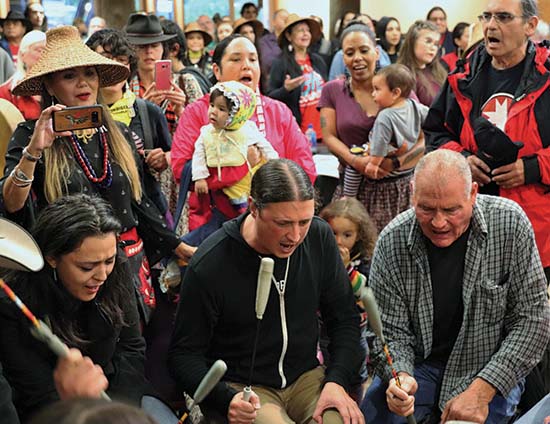 Over the past four years, the Indigenous Peoples' Day movement has spread to over 70 places in the United States, while locally becoming a day to celebrate global Indigenous cultures. On Monday, October 8, Indigenous people and allies from around the Pacific Northwest gathered at Westlake Park, on ancestral Duwamish land, for a march and rally to celebrate the 5th year Seattle has celebrated Indigenous Peoples' Day. More than 200 people marched in heavy rain from Westlake Park to Seattle City Hall, where a rally of celebratory song and dance was held. 
In the evening, the festivities continued at Daybreak Star Cultural Center with an honoring celebration for Native communities in the Puget Sound Region. Sponsored by Tulalip Tribes community impact funds, the Daybreak Star gathering included hundreds of urban Natives, dancers from a variety of tribal nations, and non-Natives who wanted to share in the memorable event.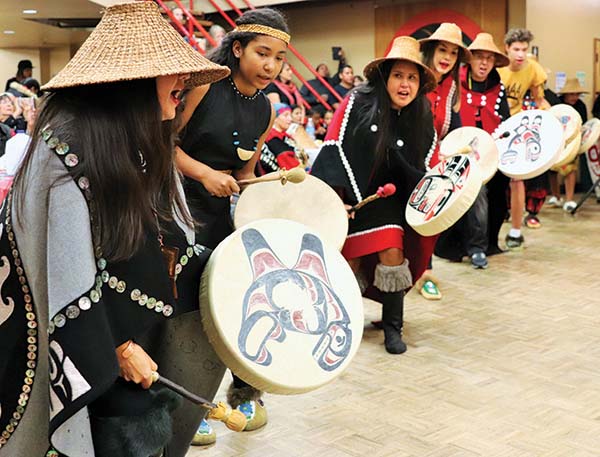 "When we have an honoring gathering in our community, it is a way for us to show respect, to listen, and to acknowledge the incredible work our people do for one reason and one reason only – the love of Native people," said Abigail Echo-Hawk, emcee for the Daybreak Star celebration. 
The American Indian Movement (AIM) honor song kicked off the evening, followed by Taíno dancers, and then a riveting performance by Indigenous Sisters Resistance. After a short intermission, a truly captivating fire ritual was performed by the Traditional Aztec Fire Dancers. The overflowing crowd was treated to performances by Haida Heritage and a powwow squad as the evening's finale.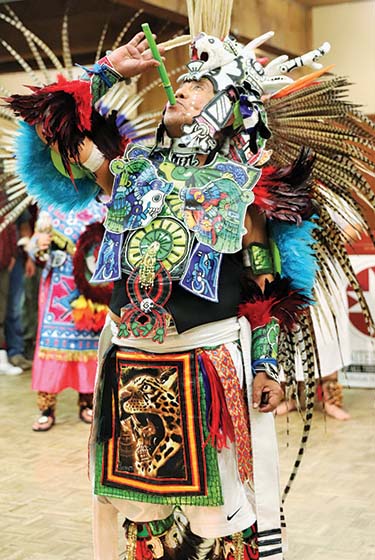 "It's been a beautiful day to see so many Indigenous people come together and be filled with so much joy," shared 19-year-old Ayanna Fuentes, a member of Indigenous Sisters Resistance. "Our younger generation is growing up not knowing what Columbus Day is, and that's an amazing thing."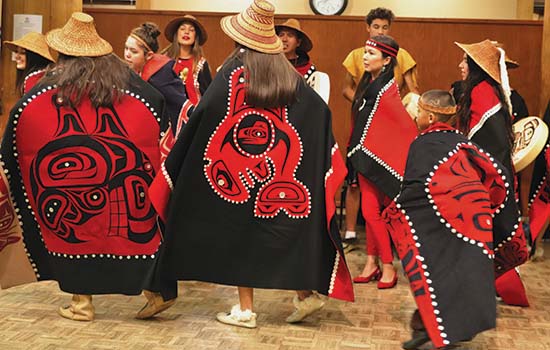 "It's also a celebration of the amazing resiliency of Indigenous peoples, period," added educator and activist Matt Remle. "Despite the Euro colonizers greatest efforts at mass genocide, disposition, slavery, and assimilation, we as Native peoples are still here. Native communities continue to fight to protect the land, air, and waters. We continue to live traditional roles and responsibilities, which have been passed down from our origins as a peoples since the beginning of creation. We continue to sing our songs, relearn our languages and express ourselves through our dances and cultures."
A variety of States, cities, towns, counties, community groups, schools, and other institutions observed Indigenous Peoples' Day on October 8th. They all did so with activities that raised awareness of the rich history, culture, and traditions of the Indigenous peoples of the Americas.