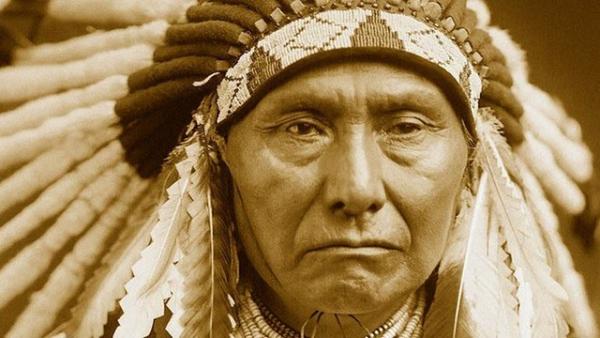 South Dakota high school students will not be learning about Native Americans next year, thanks to some quietly approved changes in content standardsthat no longer require students to study early American history.
Beginning in the 2016-2017 academic year, high school students in South Dakota may chose one of three courses to satisfy their single U.S. history requirement: Early U.S. History, Modern U.S. History or Comprehensive U.S. History.
A group of 35 educators made up the South Dakota Social Studies Content Standards Revision Committee, which recommended the adjustments that were approved on August 24, after a year long approval process – the first changes to be made since 2006.
RELATED: Doctrine of Discovery: A Scandal In Plain Sight
The changes effectively remove a large part of American historical context from the required curriculum, including colonialism, the American War for Independence, slavery, Manifest Destiny, the Civil War and women's suffrage.
Students may still opt to take Early U.S. History, they also now have the option of avoiding it altogether, which makes it a "non-standard standard," said Ben Jones, dean of arts and sciences for Dakota State University in Madison, as told to the Argus Leader.
The entire content standards report emphasizes critical thinking, inquiry, communication and problem solving skills.
"Rather than just having then memorize a list of historical events on a time line," Michael Amolins, Harrisburg School District Secondary Curriculum Director, told KSFY, "We're trying to get them to use that information in context so that when they're looking at current events they can make good and informed decisions as citizens and as voters."
But this leads to another concern – what happens when students get to college?
"What we're going to get is students who don't differentiate," Michael Mullins, a history professor at Augustana University in Sioux Falls, told KSFY. "Say, Abraham Lincoln's time period from George Washington's time period from the Puritans. And it will get lumped together and we'll wonder why."
Jones told the Argus Leader, "It's disabling their citizenship."
According to the Argus Leader, instructors from colleges and universities around the state submitted a letter to the board opposing the lack of required history. This list included representatives from Dakota State University, University of South Dakota, South Dakota State University, Northern State University, Augustana University, Presentation College, the University of Sioux Falls and Black Hills State University.
Read more at 
http://indiancountrytodaymedianetwork.com/2015/09/30/south-dakota-slated-cut-native-american-history-161914